The holiday cards are starting to come in, so I'm gonna post them like last year :)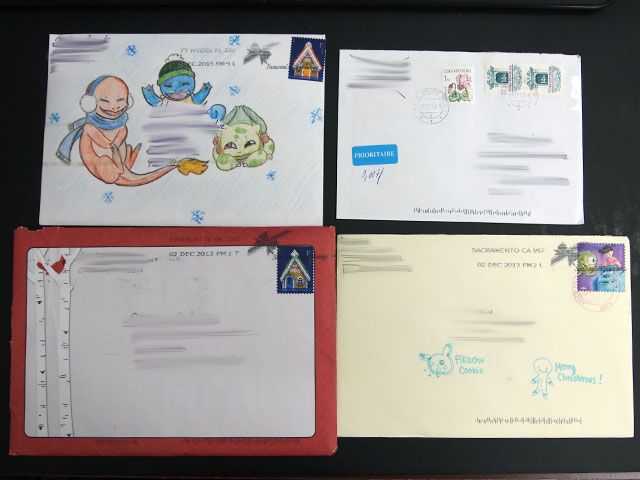 First is a super sparkly card with redbirds, from
caligulah
in North Carolina.
I had to be super careful because the glitter gets all over the place, like snowflakes XD
it's very beautiful and shiny!
I totally want to do a cut out card like this ;_;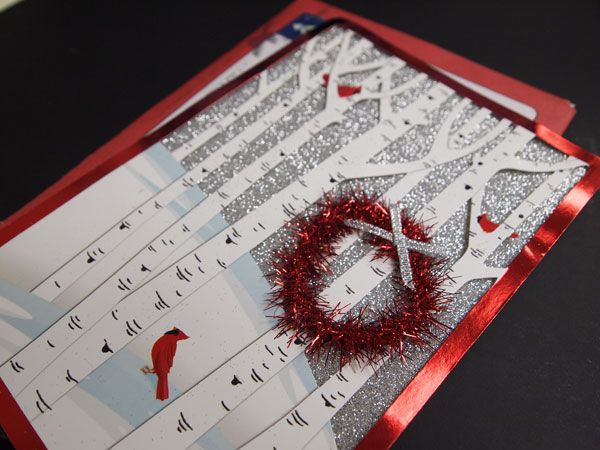 Next is a cute, pastel color christmas trees card from
khkid
in California.
She made a bunch of adorable doodles inside <3 and a pikachu cookie drawing on the envelope XD!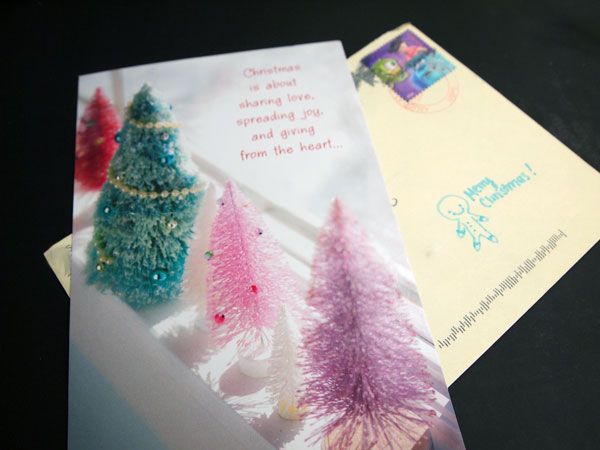 Next up is a Christmas postcard from
purpleghost9
in Czech Republic!
Thank you for the Pichu drawing :)
I like to collect postcards and this is so festive and European <3 it will definitely going into my postcard collection!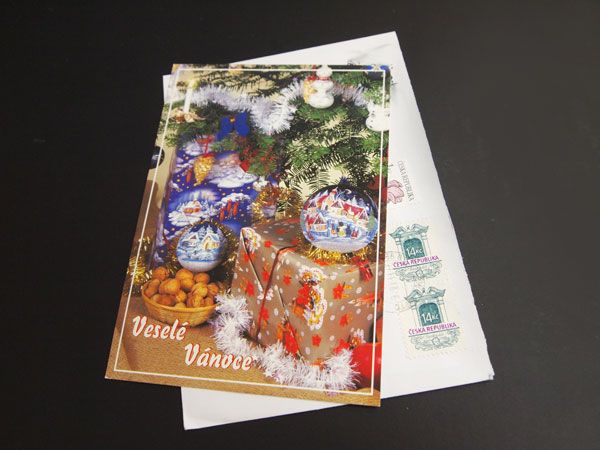 And last one for the day is a snowman card from
alfreds_arthur
in Florida.
There are lovely drawings everywhere! Thank you for spending the time doing the drawings, I really appreciate it!
By the way, Articuno looks so perfect in the snow <3