The card from
hebilea
finally arrived!
*throws confetti*
I actually got the orange notice so I had to go pick it up at the post office this morning, which took the lady 15 minutes to find this letter -_-; I was almost late to work!
But I'm so glad it arrived! in one piece!
Now we know a holiday card from Slovakia can take nearly 2 months to reach California.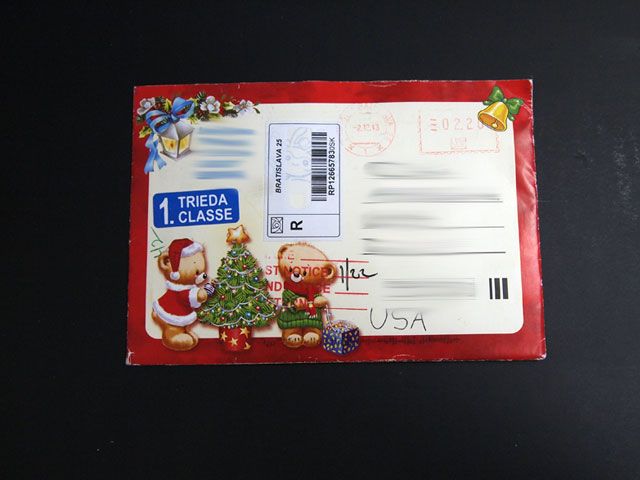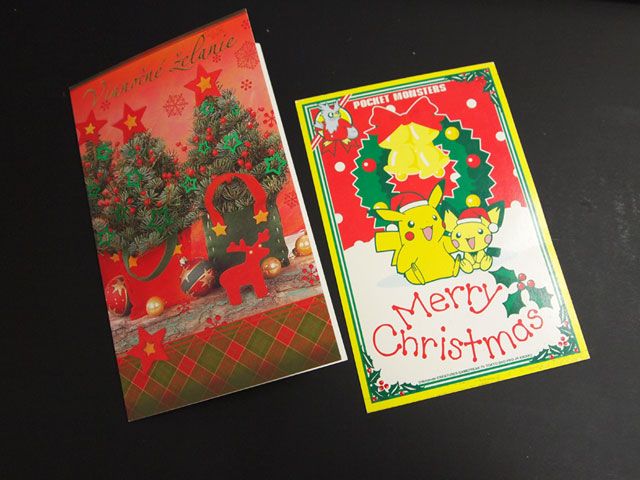 she even got me a Pikachu & Pichu Christmas postcard <3 they are so cute!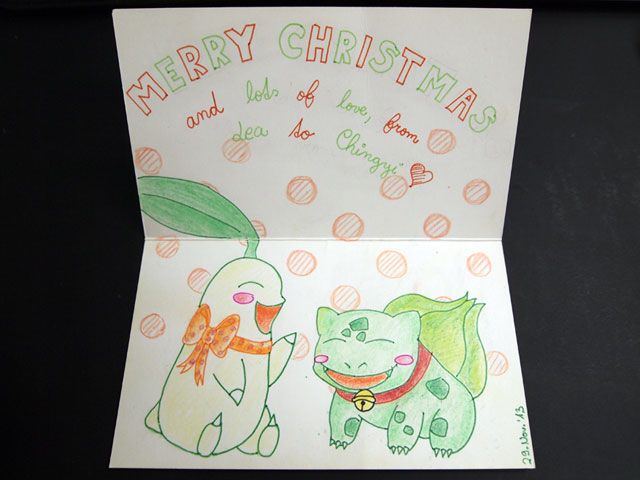 Inside the lovely card she drew lovely Chikorita and Bulbasaur (no Snivy?) XD
Big thank you for all the works and time you put into this card <3
I think that's pretty much the wrap up of my 2013's holiday card exchange, I love all the cards and messages and the drawings people include in the card. I'll definitely try to make this as my holiday tradition, as long as I don't get lazy towards the end of the year XD;